TBG Blog
<< Newer Blog | Archive | Older Blog >>
An early Christmas present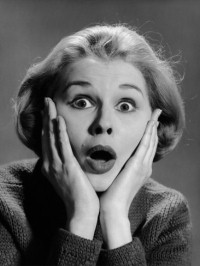 One year ago we launched War on Terror, the application on the App Store and were very pleasantly surprised to see it shoot high enough up the charts to (briefly) beat Risk. That's all we ever wanted from life, so thank you, everyone who contributed to that.
We've occasionally dropped the price of the app for brief periods now-and-again, more as experimentation than any planned activity. For those of you interested, mindless fiddling with pricing has very little effect on an app that has little or no exposure.
But to celebrate one year on the App Store (and let's face it, it's a small miracle we got accepted in the first place, let alone still there after a year) we've gone a bit crazy and will be making the app completely FREE, for the first time ever, for a limited period, from tomorrow: Wednesday 5th December. Get it here.
And that's not all ...
Remember that top-secret app we've been working on? No, of course you don't, it was top secret. Anyway, we're just going to leave this here for now:
Posted by TerrorBull Games on 4 December 2012 - 3 comments
Comments so far:
Well done boys, you're in the top 20 of all games where I am. Not bad going for an indie-satire-boardgame-spin-off. What's your secret?Sandy from Cork - 6 December 2012
Thus game is so awesome. I have not put it down. But it's like disney because it has a meaning behind it. P.S. can't wait for guantanagotchiThespywholovesterrorbull from Somewhere playing the war on terror - 17 December 2012
You guys really open my eyes to the sort of stuff the govt. is doing and how much they twist stories in there favourVincent shoegaard from Surrey - 17 December 2012