TBG Blog
<< Newer Blog | Archive | Older Blog >>
Leaving Las Vegas ...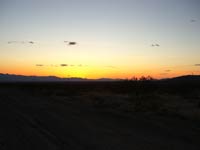 View Gallery
(20 Images)
The last day of the toy fair is traditionally a quiet affair and we prepared well by getting an early night for once, although Andy S somehow managed to end up at the Playboy club alone, "just taking a look around".
But the third day was as full-on as the other two. We barely get a moment to rest, especially as today is the day The Distributors do the rounds and nervous new publishers try and entice them over to change their fortunes.
Luckily for us, the word on the street appears to be that WoT is a must-have game. For the first time in our brief commercial existence, we were actually spoilt for choice. Instead of begging shops and distributors to look more closely at the game and reconsider, we had retailers telling us they "had to have it, no matter what". We rounded the day off with a couple of meetings and something about Santa Claus and sodomy and that was it.
When the bell sounded, we packed up knowing that the fair couldn't have gone any better for us. Overwhelmed by everyone's response, helpful advice and encouragement, we left with that warm glow that comes from being wanted and appreciated - or possibly it was just sweating inside an orange boiler suit for 3 days straight.
We particularly liked their creative marketing ideas, mostly involving Santa Claus and sodomyNo sooner had we packed up, than we were in the car, on the road, heading out of Vegas on a scenic route taking in Death Valley, the Mojave reserve and on to Los Angeles. It was an unspeakably moving experience to watch the buildings of Vegas trickle and stutter to a stop as the desert started, the sun setting brightly in front of us. We did what any normal human being would do: we stopped and played frisbee amongst the cacti until we could see no more.
After spending the night in the slightly 'Dusk to Dawn'-ish Long Street Hotel Casino - a state-border casino in the middle of nowhere - we set off early along the edge of Death Valley park, through Shoshone and Baker and down through the Mojave desert. We can particularly recommend the Shoshone museum and the Ashford's silver teapot.
The desert was too vast and impressive to take in all at once, leaving us all in quiet appreciation and awe for most of the journey. Again we expressed our amazement at the desert with a spot of frisbee, this time in a place called Baghdad. Apparently once a bustling little town, it's now only marked by a single tree. Let me tell you, looking for a tree in a desert is no easy task, so it deserved a stop once we eventually found it. Incidentally, we can also recommend the desert as a near-ideal frisbee location - still, warm air is perfect for straight, steady flying.
The other place of note we stopped was Amboy on the historical Route 66. It's classified as a ghost town, but really, we decided, it was just a bad business decision. Some one built a motel, it went out of business, end of town. We got talking to some friendly bikers at the non-functioning gas station and then hit the road again.
The last image of the day was driving into LA at night, passing endless development for a good 40 miles until the dramatic downtown skyline loomed suddenly into view. We crashed the first night on Bill's floor - the guy who had organised the tournament - almost too tired to speak, but we quickly found out Bill was a cool dude when we woke to coffee and doughnuts the next morning.
Posted by TerrorBull Games on 27 April 2007 - 0 comments