This is a Downloadable Game
It is made using Ren'Py and works on Windows, Mac and Linux platforms. Simply download the correct distribution using the links below.
Ewe of the Falklands
Ewe of the Falklands overview:

"You are a pacifist sheep trying to stop the Falklands War"
Single player
Win, Mac, Linux
9+ yrs
Free!
February 2011 - Ewe of the Falklands is TerrorBull Game's FIRST EVER COMPUTER GAME! Yeeeeaaah! It's also rather shit. But please don't let a small thing like that put you off.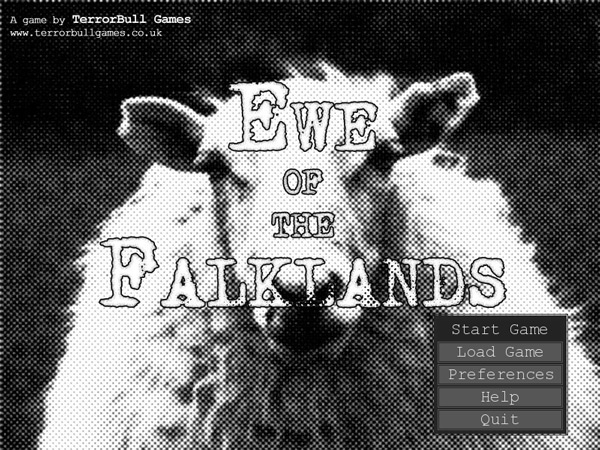 DOWNLOAD: Windows (12.6Mb zip), Mac (15.5Mb zip), Linux (11.3Mb tar)
"Ewe of the Falklands is a choose-your-own-adventure type game about the Falklands War from the point of view of a pacifist sheep. Rather predictably, it ended up being about the futility of war. But more than that, it is about the futility of being a sheep trying to stop that war."
Recently we discovered an active group of friendly, independent game designers right here in Cambridge. It was quite a surprise. Like finding out there are people living in the disused tunnels of the New York subway system. Suddenly, there was this thriving subculture right under our feet.
Although these gamers are mostly computer types, we quickly learned there was plenty of common ground, so we attended one of their regular "game jam" weekends at the beginning of the month. Basically this involves shutting 40 geeks upstairs at the local cafe for four days, giving them a few "themes" to respond to and seeing what comes out the other end. Turns out a whole bunch of weird is what comes out the other end. Here's our offering, working on the theme The 80s.
DOWNLOAD: Windows (12.6Mb zip), Mac (15.5Mb zip), Linux (11.3Mb tar)
---
Screenshots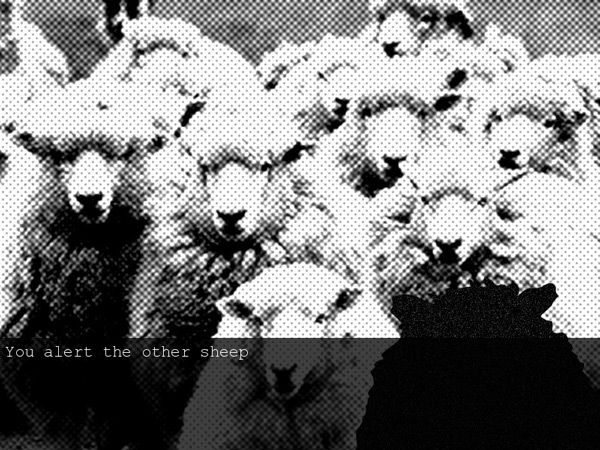 The sheep equivalent of that scene in Braveheart.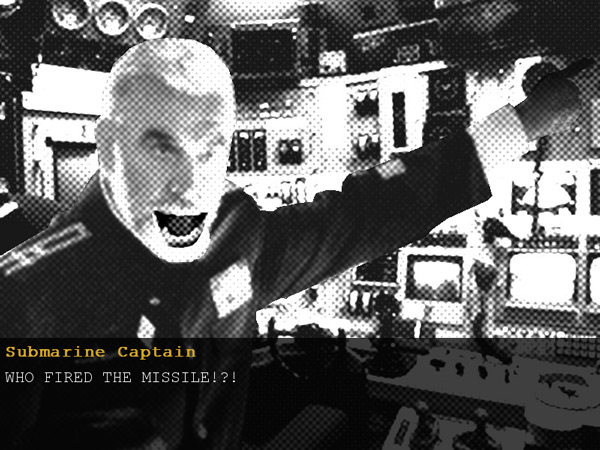 Sean Connery makes a brief cameo. We didn't clear this with his agent though, so shhhh!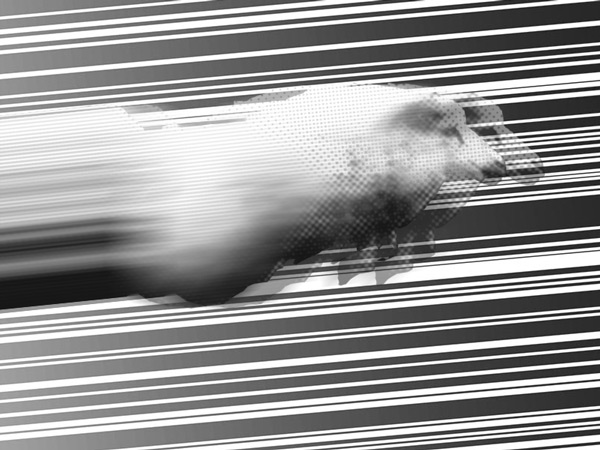 ACTION SEQUENCE! Who says 'visual novels' have to be static. Check out these effects.
Links
As always, we are very interested to hear your feedback. It helps us improve our games, but it also encourages us. So, careful.
What Do You Think?
---
This game is released under Creative Commons licence