War on Terror


the application
» £2.99 £0.69
» Tech Support
War on Terror overview:

"Fight the terrorists, fund the terrorists, be the terrorists"
up to 5 AI players
~20 minutes
9+ yrs
£2.99
Latest Reviews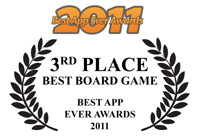 "It is humour with an edge. And beneath the sharp cynicism, there's a bloody good game in there too." Pocket Lint
"Once you've realized the genius behind it, devilishly clever." Touch Arcade7/10
"We cannot put this down!" Minimal Gamer
"A true masterpiece!" Jeuxvideofrance
"A brilliantly illustrated, deeply satirical, excellently designed and incredibly fun strategy game" Gaming on the Go
"Never heard of the board game and randomly found, but boy o boy is this fun! :D love it so much.
War on Terror [app store link] is an absurdly addictive and wickedly satirical strategy game of global domination liberation. Imagine a darkly comedic alliance between Risk, Monopoly and Settlers of Catan and you're halfway there.
This app is the long-awaited computer version of our best-selling board game, War on Terror, the boardgame. Over the years, no fewer than three developers have told us it was impossible to translate this game to mobile - and we were inclined to agree with them. Then we met David Partouche, a French, vegan anarchist and A.I. specialist who refused to take 'no' for an answer. A year later, War on Terror, the application exploded onto the App Store.
As you expand your empire, secure the best oil reserves, strike up alliances and generally bomb, nuke and war your way to FREEDOM!(TM), here's a taster of exactly what's in store for you:
Interactive world map, with 49 territories
Dynamic oil distribution (every game is different)
Advanced, reactive Artificial Intelligence
Anonymous terrorist funding
All original artwork by award-winning illustrator, Tom Morgan-Jones
Original sound and music by Robert Taliesin Owen
Additional music by Jarvis Cocker!
And perhaps the most disturbing credits screen EVER
The World's Most Dangerous Game?
When War on Terror, the boardgame was released, it drew death threats, got banned from every major toy fair in the world and ultimately secured notoriety when it became the first board game in history to be classified an offensive weapon by the police.
This is just the beginning ...
Time and sanity prevented us from putting everything we wanted into version 1.0 of War on Terror, so here's a sneak peak at what's still to come in future versions: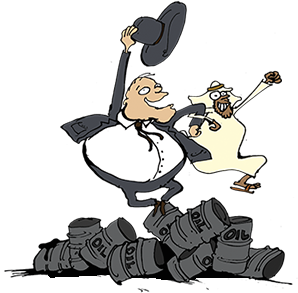 Multiplayer
Achievements and special unlockable play modes
A.I. difficulty options
Play as the terrorists
Secret messages
And much more ...
Screenshots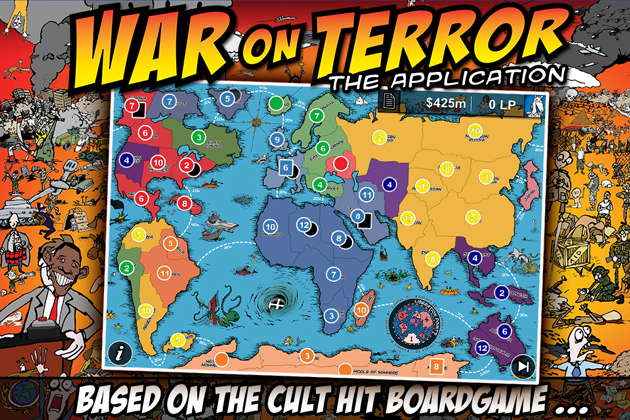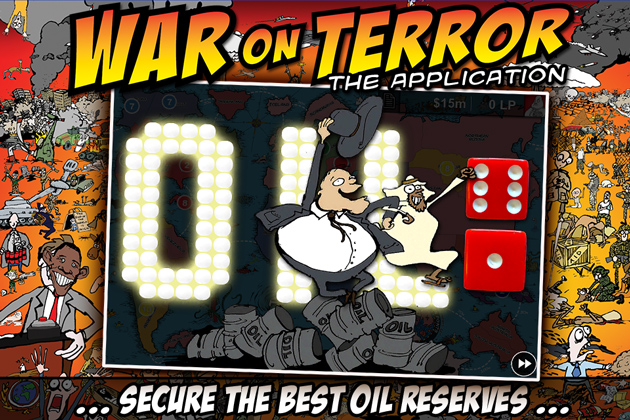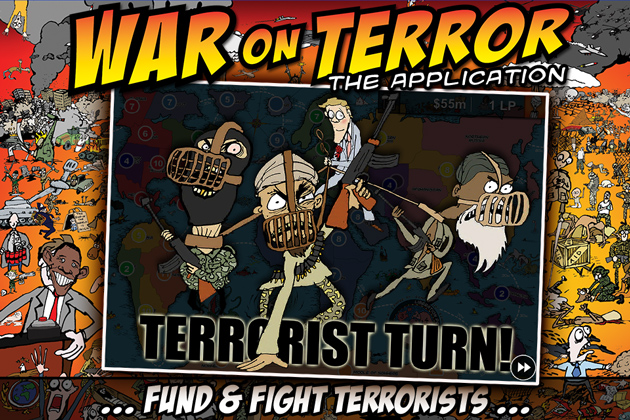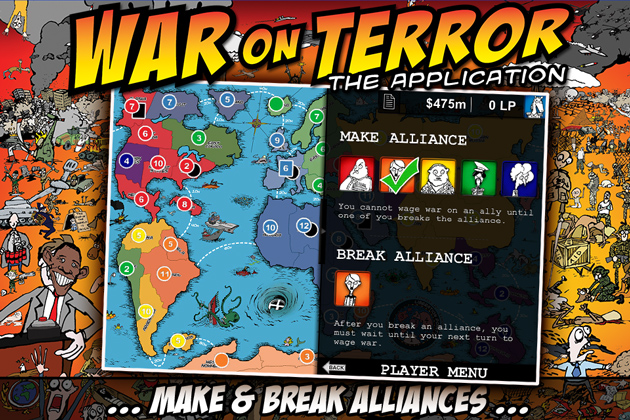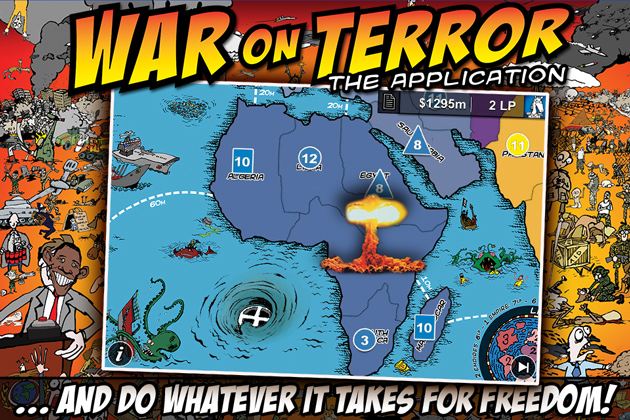 Videos
War on Terror App - Official Trailer
War on Terror App - A Brief History
War on Terror teaser trailer
Downloads


Press Release


Game Logo


App Icon


TerrorBull Games Logo
For more high resolution images, please visit our Press Pages.
---
What Do You Think?